Offering Guidance & Support
It's important to learn peace but even more important to live it. That's why my mission is to empower and inspire others to realize their leadership potential.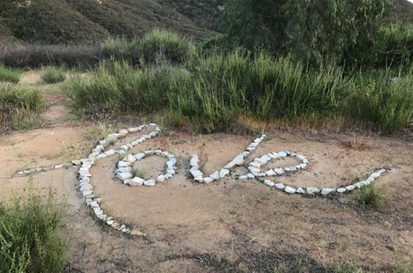 We're all leaders of our own lives. Spiritual groundedness creates a foundation of love.

Heart-minded folks with a thirst for learning get miles of encouragement from me.
I'm honored to be an ordained member of Thich Nhat Hanh's Order of Interbeing.
Happy People
I reached out to Stephanie for a guided learning journey on the topics of sustainability and social justice. At the time, I felt a deep longing to be of service but felt equally limited by my go-to reading and resources for support. To every conversation, Stephanie acted as an invaluable anchor and guide; recommending books, suggesting creative practices, and offering questions to deepen my appreciation for the contradictions, complexity, and opportunities of our time. One major transformation that I can trace back to her work has been a new focus on activism that is life-affirming; that communicates the joy found in working creatively towards more just and renewable ways of life. The thing about Stephanie's approach is that she lights a torch that can be passed forward. Simply by offering to others some of the same resources Stephanie offered to me, I've seen several colleagues similarly moved from stasis and despair to inspiration and action. Together, these colleagues and I are now building a community at work to define and advance sustainability goals within our teams, organizations, and of course our personal lives. Months later, I still refer to notes from my conversations with Stephanie, finding new meaning in what we covered and new reasons to keep walking this path of service.
This is a lady with a real passion for peace. She educates, speaks, spreads, and writes peace. She taught me about a culture of peace, and I will not depart from this route. She motivated me to start a peace organization. Well done, my teacher. God bless you.
Stephanie was an invaluable addition to Ashford University. She created and managed a project for the Instructional Services Department that emphasized Non-Violent Communication, and I was quickly inspired by her leadership. Her dedication to improving communication between administrators and faculty resulted in the revision of faculty requirement language. With such an extensive professional background and a personable, optimistic demeanor, I know Stephanie would be a great addition to any team.
I first met Stephanie through a nonprofit we both worked for. It didn't take long for us to click—she is someone who favors calling out injustices for what they are, and she skillfully maintains her hope along the way (friendly warning: her joyful demeanor is highly contagious!). I feel so lucky, not to mention grateful, that I get to collaborate with and learn from her on a regular basis.
PEACE: A SKILL WE CAN LEARN
As a peace educator and mindfulness practitioner, I help individuals and organizations integrate peace education into their work. Innovating and facilitating learning experiences that motivate action for a loving and just world is my contribution towards a global culture of peace. Interested in working with me? Get in touch.
CONNECT